So I was browsing the web for cool notepads (canvassing materials for souvenirs, blah blah). Well anyway, I found some really cute stuff that made me go "Kyaaaah"! I want one of these! I know I already have tons of notes on my desk, but these are uber cute and geeky and sooo me. Haha! What do you think?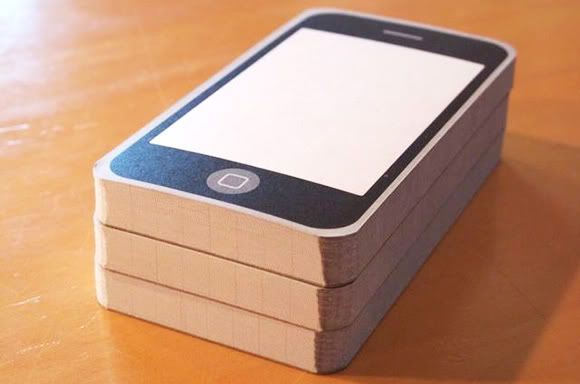 I don't have an iPhone / iPod so I guess having one of these will give them the impression that I do. So cute. =P

HAHAHA. I loooove this! The hairy becomes the baldy! So cheeky!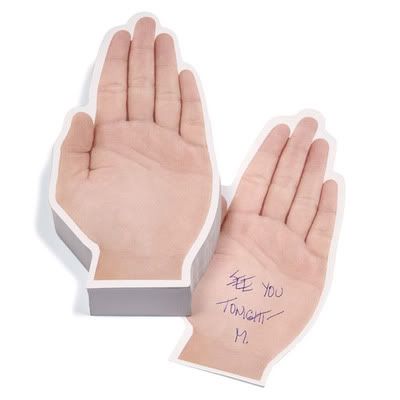 This is dual purpose. For writing notes. and for Face Palm.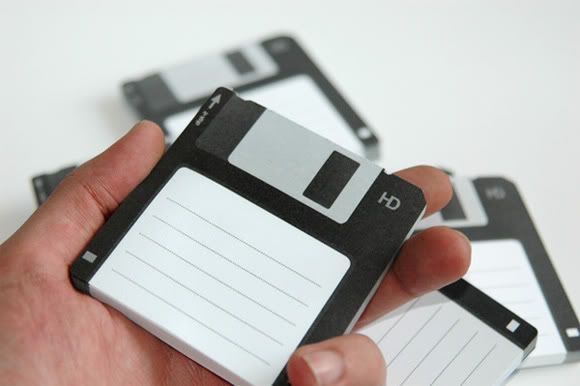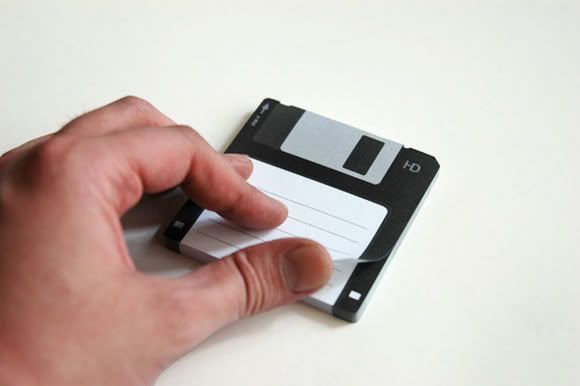 And finally my favorite!! Vintage stuff (haha, not so long ago, I was using one of these). Diskettes!