USB thumb drives are the "in" thing nowadays. No need to worry about bringing a bulky CD or even the obsolete diskette, God forbid. All you need is a handy-dandy thumb drive (or sometimes called flash drives) that come in 1GB, 2GB, or 4GB memory. Just connect it to any computer through the USB port and you're good to transfer, copy, delete, or create new files.
Through the years, USB drives have evolved. But apparently, it was two years ago when the Japanese introduced the dog that f*cked your computer. Introducing: the USB Humping dog.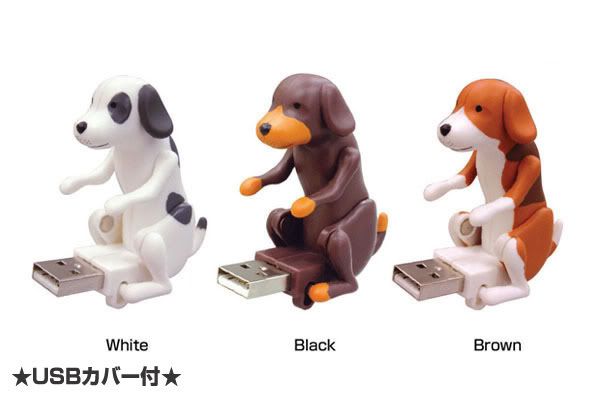 The USB Humping dog is from Japanese company
Cube-works
and here's a literal translation of the description of their product from Google Translate:
When it points to the USB port of the personal computer, the waist is shaken with utmost effort. When one time you put, it does not stop anymore!

Corresponding personal computer: The personal computer which can use the USB port.
You do not question the type of OS.
I haven't seen one of these, but it's the perfect gift for geeks who need to get some more 'activity' in their lives.